Our Founder
I always wanted to start something where others felt there was a barrier to tackle. -
Dr. K. Anji Reddy
Scientist, entrepreneur and philanthropist Dr. Kallam Anji Reddy is renowned for his path-breaking contributions to making medicines affordable for patients worldwide. He was extremely passionate about drug discovery, pioneering the Active Pharmaceutical Ingredients industry in India.
Born in Tadepalli village in Andhra Pradesh, India, to a well-to-do farming family, Dr. Anji Reddy grew up watching his father make herbal pills and distribute them free of charge to those in need. Medicine was in his blood, as was a sense of public service. He was also committed to deep science and innovation, which is reflected in Dr. Reddy's Laboratories' legacy as well as its progressive approach to business.
Having completed his BSc Tech degree at the University Department of Chemical Technology, Mumbai, Dr. Anji Reddy earned a doctorate in Chemical Engineering from the National Chemical Laboratory, Pune. He then worked for six years at the state-owned Indian Drugs and Pharmaceuticals Ltd (IDPL), an experience that stirred his entrepreneurial ambitions.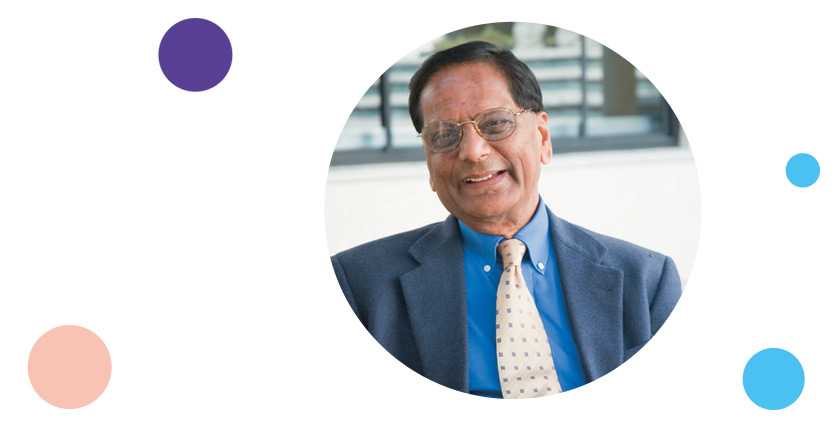 In 1973, Dr. Anji Reddy left IDPL, and over the course of the next decade, co-founded two bulk drug manufacturing ventures. Then, in 1984, he collaborated with two technocrat-entrepreneurs to establish Dr. Reddy's Laboratories and Cheminor Drugs, another bulk drug manufacturing company.
From the outset, he realised that if medicines had to serve their purpose, they had to be affordable and accessible. Dr. Anji Reddy envisioned bringing molecules to India "at a price the common man can afford".
But this was not the only way by which he helped people. From supporting a hospital for the elderly, to setting up the Dr. Reddy's Foundation for Human and Social Development in 1995, Dr. Anji Reddy's philanthropic endeavours are well-documented. In 1997, an article published in a prominent magazine highlighting India's abysmal poverty and a widening wealth gap left a lasting impression on him. He identified the lack of opportunity for livelihoods as a major cause of indigence, and encouraged initiatives that would address this need. Programmes such as the Child and Police Project and Livelihood Advancement Business School thrived under his leadership.
However, it's his passion for drug discovery that remains his "unfinished agenda". Dr. Anji Reddy believed that identifying unique opportunities is what will distinguish Dr. Reddy's Laboratories as a discovery-led company. And this is precisely what we strive to do as a future-forward business dedicated to meeting patients' unmet needs globally.