No one should sleep hungry when the times are difficult
Karun Gaur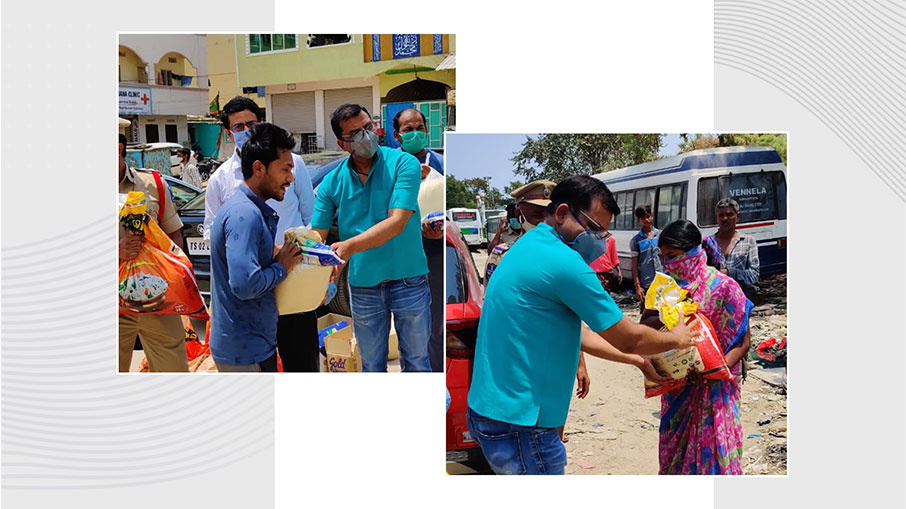 Tuesday, April 07, 2020
While the lockdown in India have been put into place to save lives, it leaves a great number of migrant labourers stranded and puts the poorest at risk to die rather from hunger than from the coronavirus.
Karun Gaur and the society in his residency decided to act, by distributing food. The residency donated the food and 10 volunteers went to the three neighbourhood slums in Hyderabad's Hitech City to provide rice, pulses and cooking oil to 100 families. The initiative got supported by the police and local administration, which made sure that only people in dire need get their food package.
There was a long queue waiting and many smiles and a sense of relief on the faces of those who got their package and the possibility to feed their family. "No one should sleep hungry when the times are difficult. There is very little one can do to fight this pandemic, but the least we can do is to support each other. It was a satisfying experience, as the people we could help are hundreds of miles away from their homes with no food to eat and no conveyance to go back to their hometowns." concludes Karun.