Joining forces to support migrants
K Madhusudhan and team of volunteers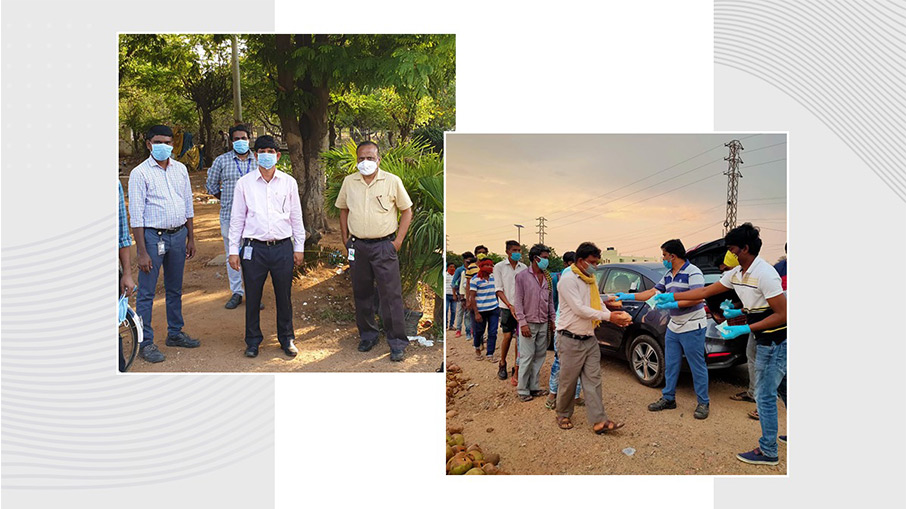 Friday, May 29, 2020
Since the lockdown brought all activities to a halt, thousands of migrant workers across the country have started fleeting towards their hometowns with their families everyday. There is scarce provision of transportation and many have started their journey by walk with their belongings and even with small children sometimes. There have been several upsetting instances of people struggling to find even a morsel of food.
In these tough times, Mr. K. Madhusudhan (Engineer Head, FTO-3) along with his team pooled up some funds to help the migrant labour. He was able to garner support from other department members and collaborate with ex colleagues of FTO-3 as well. They started an initiative to feed the migrants on the highways/roads every day after office hours.
They identified a kitchen for preparing food in a packed form to distribute to the migrants on the highway which connects the Karnataka, MP, UP, Bihar etc. Since then to this day, they have distributed food packets/snacks & water for more than 10,000 migrants.
This team took all the precautions to safeguard themselves like wearing masks and maintaining social distancing. From the 12th of May, they have also distributed 400 masks per day keeping the safety of these workers in mind. This journey is still continuing with overwhelming response from the team.
A big kudos and thanks to the team for taking such a great initiative to help the needy.
However, K. Madhusudhan strongly feels there is a need for even more.