Leveraging deep science for breaking new ground in cancer treatment
In our dedicated program to discover and develop oral immuno-oncology drugs, the first break-through, CA 170, is in clinical development.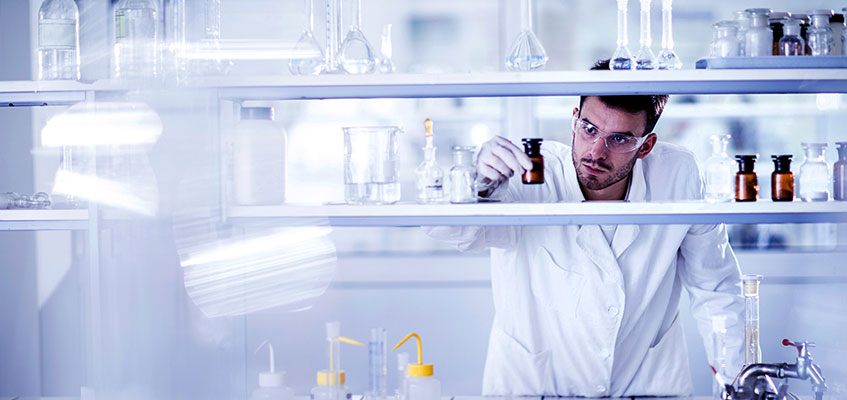 Cancer is one of the leading causes of death worldwide and claims more than 8 million lives in a year. Dr. Reddy's recognized the urgency to accelerate access to cancer patients in dire need of affordable medicines and has been building its capability for the war against cancer for more than a decade.
Immuno-oncology as a treatment has been evaluated for many years, but a big breakthrough in this area has happened only over the last few years. This approach to treating cancer, aimed to stimulate the patient's immune system into fighting cancer, as opposed to chemotherapy which cannot accurately differentiate between cancer cells and healthy cells. This led to high collateral cell damage, and traumatic side effects, besides limited curative ability. Immuno-oncology promises more accurate targeting of cancer cells, long durations of response, fewer side effects and is the cutting edge of cancer treatment. However, these drugs are prohibitively expensive and are largely unaffordable outside the developed markets.
Aurigene Discovery Technologies Limited, Dr. Reddy's wholly owned subsidiary, has a dedicated program to discover and develop oral immune-oncology drugs. The first of these, CA 170, is in clinical development at this time. Aurigene has partnered with M/s Curis Inc. to jointly develop CA-170 for the global markets. CA 170 brings some unique features to the table that potentially can provide several treatment benefits, otherwise unavailable to patients.
On approval, it will be the only orally administered drug in its class, which makes it much easier to administer. Patients can consume the medication at home, and don't need professional assistance as with injectable therapies. This also potentially makes it less expensive.
CA 170 is also the only drug that targets two different immune checkpoints: PD1 and VISTA. Most other drugs in this class focus only on PD1. The expectation with the drug is to see a higher response rate compared to the other PD1 drugs, as well as a more durable response, both of which are being evaluated. The drug is also being tested as a treatment for a wide range of cancers.
Another issue in cancer treatment is toxicity. This particularly occurs in combination treatments, where the multiple drugs used may enhance the overall toxicity to the patient. CA 170, being an oral drug, excreted from the body is less than 24 hours, would be easier to co-administer with other drugs compared to anti-bodies, which typically last 3-4 weeks in the body.
Curis is currently running Phase 1 trials of CA 170 in the US, Europe and South Korea. Of evaluable patients in this trial, over 40% have seen stable disease. Aurigene is running Phase 2 trials of CA170 in India. Over 25 patients have been recruited in this trial until mid-June, 2018