Dr. Reddy's listed on the Dow Jones Sustainability Indices 2016
Dr. Reddy's becomes the only generic pharmaceutical company globally to be listed on the Dow Jones Sustainability Indices 2016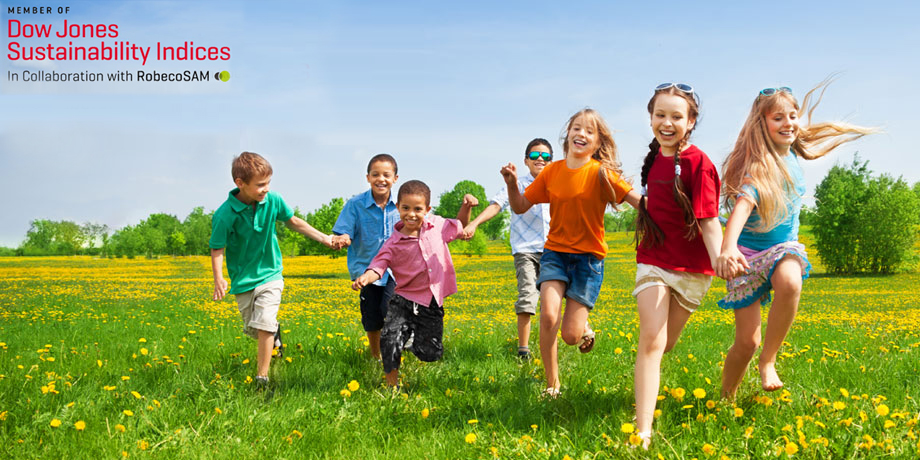 At Dr. Reddy's we are always mindful of the triple bottom line - people, planet and profits in all our operational activities. The trust and faith of our partners and stakeholders in the way we do business, has helped us follow through in our vision and efforts of integrating sustainability and responsibility within the organisation. It is the manifestation of these efforts that has recognised by Dow Jones as the only generic pharmaceutical company that has featured in the list from the Emerging Markets regions, and is one among the ten companies that are from India.
The Dow Jones Sustainability World Index was launched in 1999 as the first global sustainability benchmark. Only the top ranked companies in terms of Corporate Sustainability within each industry are selected for inclusion in the index. We were evaluated on 22 criterion and have received extremely high scores for Product Quality and Recall Management, Codes of Business Conduct, Environmental Reporting as well as Corporate Citizenship and Philanthropy. This achievement is a testament to the commitment we have towards continuously improving our on-ground processes and move in the direction of watertight and sustainable operations.
Commenting on this achievement, G V Prasad, Co-Chairman and CEO, Dr. Reddy's Laboratories said, "Over the years, Dr. Reddy's has evolved into a global organization built on the foundation of responsible business practices. This has earned us the trust and respect of all the stakeholders we serve. I see our inclusion in the Dow Jones Sustainability Indices as another validation of our commitment to sustainability in all aspects of our business."
In the last couple of years, our sustainability paradigm has evolved to integrate speed as a key parameter. While what we achieve continued to remain important, how soon we achieve it became equally important. At Dr. Reddy's, there is now more emphasis on questioning the satisfactory. More stress is being laid on expediting triple bottom line outcomes. More urgency is being demonstrated on spreading good health. More certainty is being sought in achieving sustainable excellence in operations. Sustainability for us is not just confined to being future ready, it is also about being present perfect.
About DJSI - The Dow Jones Sustainability Indices is the foremost global benchmark for corporate sustainability. DJSI tracks leading sustainability-driven companies based on the analysis of financially relevant environmental, social and governance factors.