Proprietary Products
Leveraging science for a better patient experience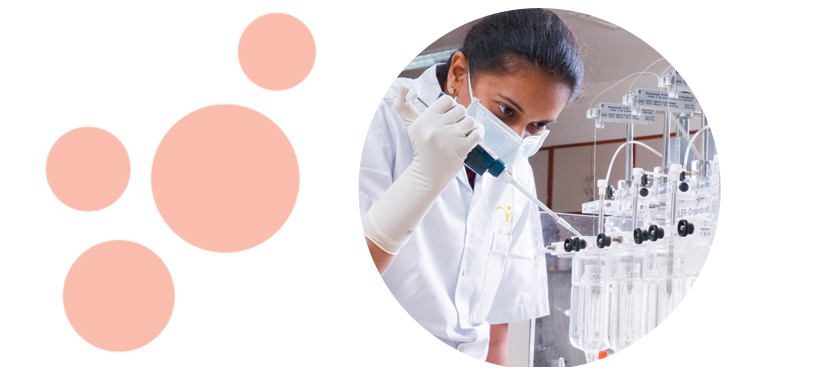 In addition to effectiveness and efficacy, patients today are increasingly looking for safety, comfort and convenience in taking medicines and adhering to a treatment protocol.
Our work within Differentiated formulations aims to fulfill these unmet and under-met patient needs. In doing so, we leverage our substantial product development, translational medicine, clinical development, regulatory, and commercial expertise. Over the years, we have assembled a robust portfolio of highly innovative products within the 505 (b) (2) regulatory framework.
Our research and development focus is on novel differentiated formulations, primarily in the dermatology and neurology markets, that address unmet patient needs, using previously approved active ingredients. We use a unique reverse translation-based product development engine to achieve this. This engine provides a seamless integration of preclinical biology, PK/PD, toxicology, translational studies, manufacturing strategy and regulatory approaches. Developing animal-human correlative PK/PD models using the known information on APIs allows for rapid, efficient development of formulations in the preclinical models.
Our product development efforts use a number of translational approaches including animal and human systemic PK studies, in vivo disease models, microdialysis (and other approaches) for local PK measurements, imaging (scintigraphy, confocal techniques, etc.), radiolabeling and biomarker-based approaches. Along with these translational approaches, we work with a number of delivery technologies. In the dermatology space, these include topical gels, lotions, creams, sprays, foams, as well as injectable-dosage forms and oral modified-release dosage forms. In neurology, our focus is on rapid-acting orally delivered dosage forms, buccal/sublingual delivery, rapid-acting intranasal and injectable dosage forms.
We have created a number of differentiated products in the dermatology space for conditions including acne, psoriasis, atopic dermatitis, actinic keratosis, rosacea and warts. In the non-dermatological space, we have strong capabilities in creating differentiated products in the areas of pain management, epilepsy and anti-bacterials.