When principles are put into practice, the result is inspirational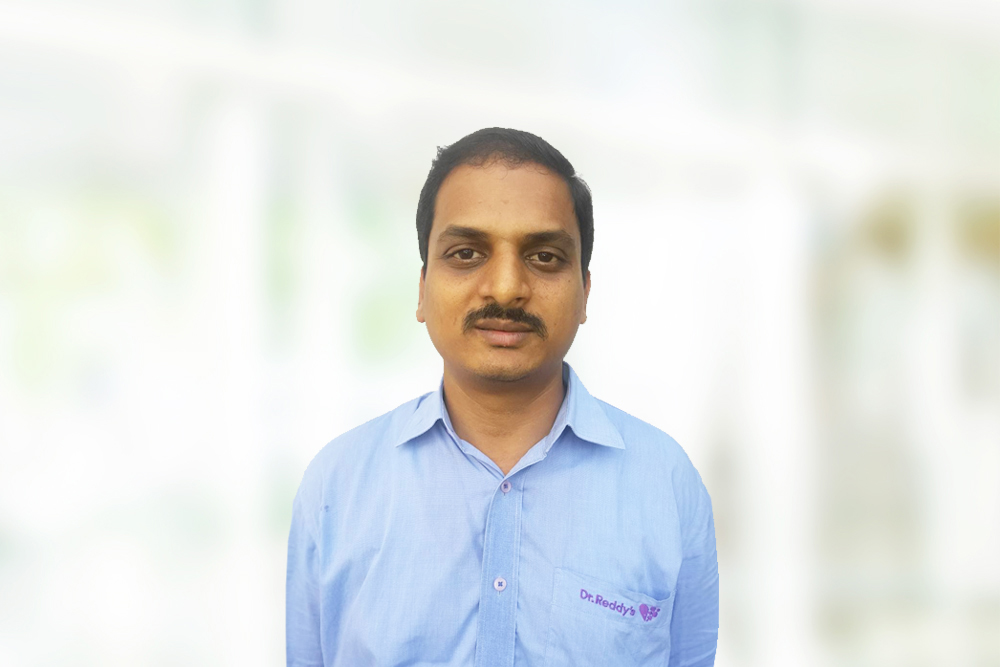 Gopi Narayana Yerra
Are our principles and values at Dr. Reddy's just words or do they mean something more to us in our lives? A couple of experiences showed me clearly that they do indeed.
A few years ago, the cyclone HudHud struck Visakhapatnam severely. With wind-speeds of 215 kmph, trees were uprooted, electric poles were knocked down, and roads were destroyed. There was devastation all around. The residents of the city were deprived of essential supplies like water, groceries and milk. At Dr. Reddy's, we were without power and communication for several days and had to queue up for diesel to run the generators. I had never in my life faced such a horrible situation.
It was really heartwarming, how the Dr. Reddy's team worked tirelessly to help us: making sure that we had all the essentials and sending us plenty of bottles of water. Subsequently, the Vizag team got together to restore the green cover by enthusiastically conducting tree plantation drives.
Whenever I pass through Srikakulam and Pydibhimavaram, I feel really inspired and overwhelmed to see the many social service projects that our company has taken up: to support the differently abled, provide safe drinking water and more.
All these manifestations make me feel proud to be part of an organization where empathy is not just a word but is actually lived and practised.