The idea is to encourage more women to speak up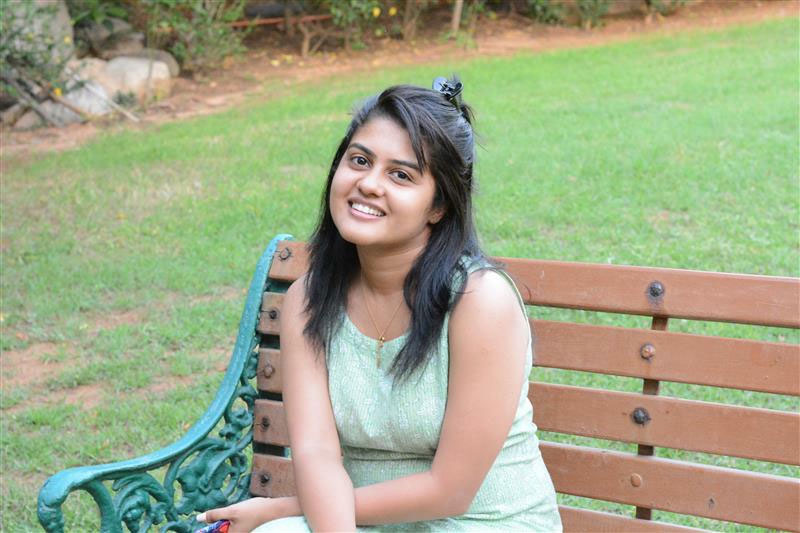 Bonita
A big part of making a workplace inclusive and safe is to build an environment where women are empowered. In India, we run a variety of women-centric programmes - the Women's Safety Ambassador (WSA) Programme under the aegis our of our Safety Health Environment (SHE) team is one of them. "It is aimed at creating awareness on topics less discussed and enabling women to keep themselves safe with the help of specific knowledge and skills," says Bonita Borges, WSA programme coordinator.
Having specialised in pharmaceutics, Bonita joined Dr. Reddy's as an intern before being absorbed into the company in 2018 as a technical trainee at Integrated Product Development Organisation (IPDO, our R&D site). Passionate about helping people, she jumped into the deep end when COVID-19 hit India in March 2020 and began to volunteer her time for the Emergency Control Centre set up for employees in need.
"Nothing was streamlined because we were figuring things as they go; we were working day and night," says Bonita. "Even lab reports were coming in at 2am. But no one complained. And I thought, this is what I want to do for the rest of my life - serve people." In January 2021, Bonita joined the FTO3 manufacturing site in Bachupally near Hyderabad as a safety team member and lead auditor for the Safety, Health and Environment team.
Her job as WSA programme coordinator, which is separate from her professional profile, also keeps her on her toes. The group's calendar includes trainings, awareness sessions, open fireside chats and trainer development modules focused on what constitutes women's safety, dealing with challenging situations and basic self-defense techniques. The programme has trained and certified 42 women safety ambassadors so far. Bonita is constantly brain-storming ideas with her fellow ambassadors to keep everyone engaged and encourages them to take on fresh challenges. "I want everyone in the organisation to recognise the ambassadors for their contributions to women's safety," she says. "It's a strong platform for everyone across the age spectrum. The idea is to encourage women to speak up."
Here's an example. A couple of months ago, an employee approached a women's safety ambassador because she was being stalked near her home. This carried on for three months, until the employee learnt about Hyderabad City Police's Hawkeye app at a WSA programme session. She had been wary of involving cops, but they were very helpful, conducting an operation in civilian clothing, thus avoiding unnecessary attention. The perpetrator was nabbed in two days, and the employee was joined by four to five colleagues, who gave her company for a few days until she had the confidence to travel again.
"Our focus is not just the issue itself, but that you can talk about it," says Bonita. "If you reach out to WSA, you may not get a solution right then and there, but you will definitely get support and direction."