Realising the true meaning of empathy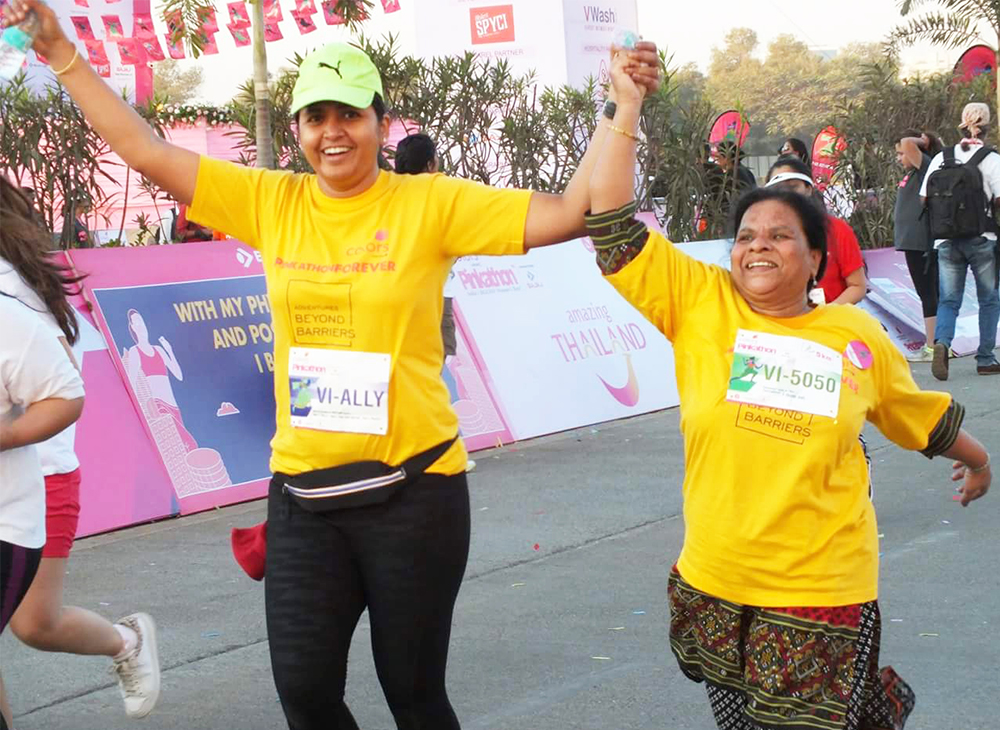 Anupama Rao Singh
Long distance running is an endurance sport that I took up about 4 years back, when I had hit an all-time low in my health due to an unhealthy lifestyle and long working hours. I did my first 10 km run on an impulse and never stopped thereafter.
It has been a tough but exhilarating experience. After participating in close to 20 marathons  and countless runs across various cities the world over, every ache, pain, injury, and fall is offset by the thrill of crossing the finish line and completing a challenge.
Taking up an endurance sport like running has taught me many things like patience, focus, the importance of consistency and preparation. However the most satisfying moment in my journey was when I volunteered for an organization called Adventure Beyond Barriers, which helps specially abled persons to enjoy adventure sports/marathons. I had the opportunity to  participate as a 'visual ally' for a visually challenged participant and helped her complete a 5 km race. Thereafter I have also had the opportunity to volunteer as a 'visual ally' for a group of disabled persons who were going trekking and camping.
It is amazing to the see the smiles on their faces when they complete a hike up a mountain or pitch a tent. I realized that what they have is a zeal to live life to the fullest, and what they want is support and not pity. That is when I truly understood the meaning of "Empathy".