Empowering more people to experience the spirit of giving back to society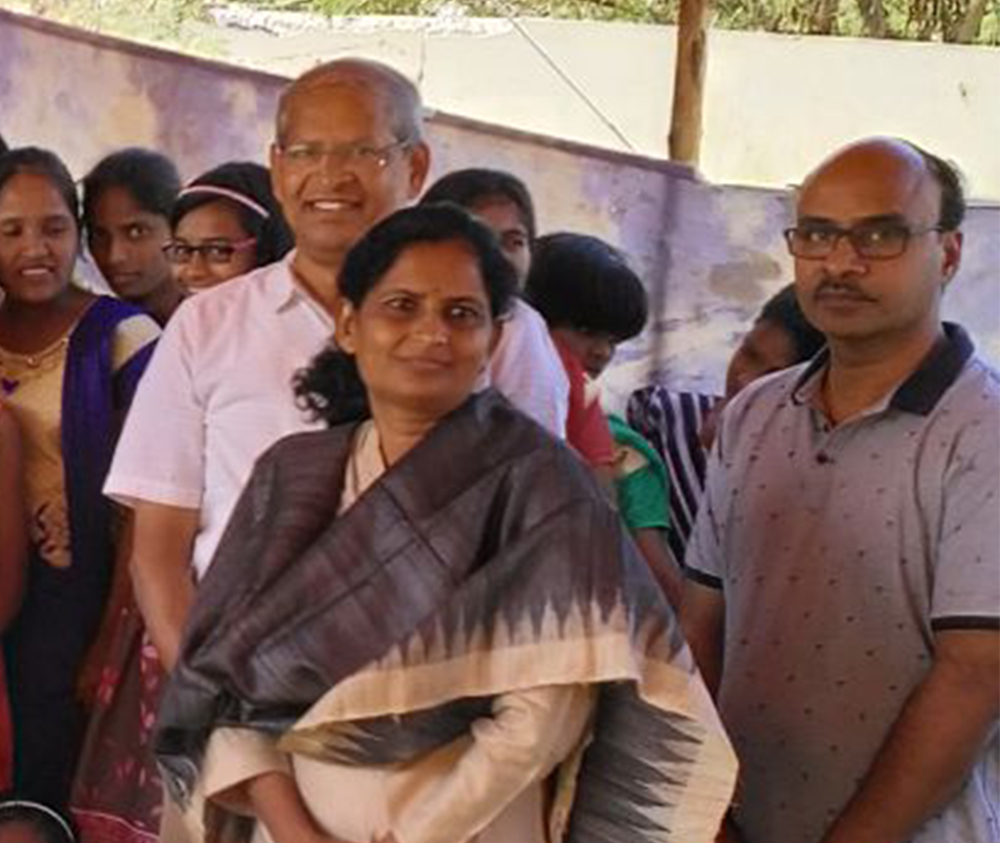 V Manikya Rao
"A generous heart, kind speech, a life of service and compassion are the things that renew humanity" - Buddha
One fine morning last June, I was pleasantly surprised by a call from Ramesh Mathamsetti, my colleague at Dr. Reddy's asking me to join a service movement he had started.
He explained that he was touched by the story of a lady who started an orphanage at the age of 18, moved by street children fighting for the food remnants in waste bins. He decided to help  the orphanage and started canvassing. He was amazed to see many people coming forward in support. It dawned on him that if the right platform was available many people would support good causes. Inspired by this small success, he founded AROSH – ARt Of Serving Humanity, an organization to enable kind hearted, busy people, to "give back to society".
AROSH identifies and screens, orphanages and old age homes, to which donors can directly contribute small amounts every month. The core team of AROSH ensures that the funds are put to proper use by the orphanages. The idea is to provide financial certainty to the orphanage, assure donors of its credibility and make it easy for them to extend support through small monthly contributions.
The idea appealed to me instantly. Yes. Many of us want to help but we are not sure whether our hard earned money goes to the right cause. What better platform than AROSH which assures the veracity of the NGOs and enables philanthropists to bring joy to the less fortunate?
In just a few months, the movement started by a handful of people on social media has blossomed into a team of 245 as on date. We are proud to say that a good number of them are fromDr. Reddy's.
Who says we do not have caring and empathetic people?
AROSH now supports 4 orphanages (~ 400 kids & old people). In addition to monthly contributions, Aroshians visit the Orphanages regularly to guide the management and the kids in Education, Health and Hygiene. For more details, you can refer to our website: www.arosh.org
Seeing the children happy and well taken care of, and the thought that I am helping them on a long term basis, to build a secure future for them, fills me with pride and joy.