A jet-setting journey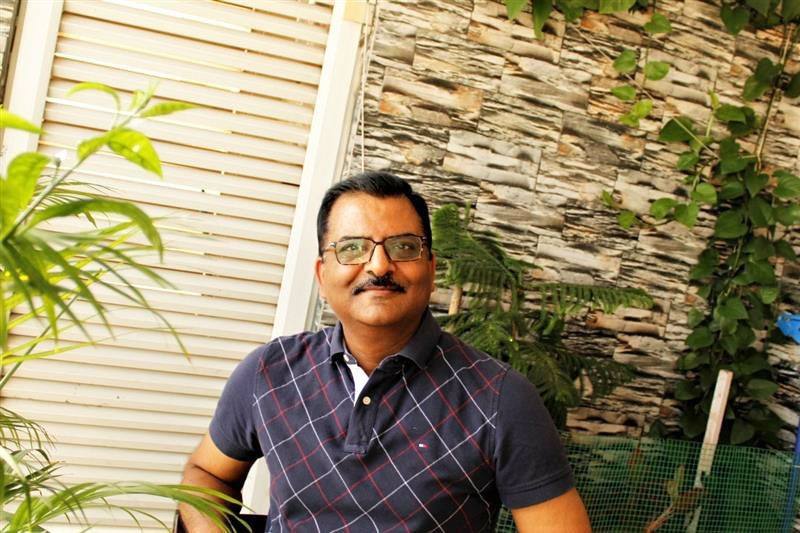 A jet-setting journey
For Karun Gaur, Robert Frost's lines, "Two roads diverged in a wood and I - I took the one less travelled by, and that has made all the difference," perfectly reflect his journey at our company. As Region Head, Southeast Asia, Middle East and Africa – API, Karun has worked in different departments in the company. "I can now confidently say I know how the entire value chain of the pharmaceutical industry works, and this defines my growth over the past 26 years," he says.
Armed with a BSc from Himachal Pradesh University and Karun started his career in pharma at Lupin, India. He joined Dr. Reddy's as a field sales executive in branded formulations in 1995, at a time when we had started establishing our reputation in the industry. "Our strength was in our vision to make medicines accessible to all," says Karun. "This accelerated our growth in India." Soon, he became Area Manager.
In 2000, Karun moved to Myanmar to stabilise the business in the country — a big challenge, as he was now doing sales and marketing in a completely new region. A few years later, in 2006, Karun moved to Kuala Lumpur as Group Country Head, where he and his team successfully launched the first generics in several Southeast Asian countries — a highly regulated region. "The company has always given me the freedom to operate in various environments, moving from one profile to another," says Karun. After his stint in Malaysia, Karun returned to India and moved to the API business. "It was a completely different ballgame," he says. "From doctors and hospitals, my clientele changed to businesses, and I trained almost from scratch. It was a very steep learning curve, and I am fortunate to have gotten opportunities to consistently operate outside the box." As part of a newly established group of product managers, Karun was responsible for end-to-end management of a product — a one-of-its-kind initiative in the world of APIs. Additionally, in 2010, he completed a Management & Business Excellence Programme from IIM Kolkata.
In 2013, Karun moved to Mexico to manage product lifecycle and market expansion in Mexico and Central America. "It was a great experience for me," he says. "I truly cherish every moment I have spent in the company."
With his family in tow, Karun moved around with great enthusiasm even though every shift meant learning the specifics of a new field of work. To be able to explore the world and develop adaptability were added perks. "My family has always been very supportive, and we're a very flexible, quick-to-move people," he says. "We made sure we understand and adopt local cultures and participate in local festivals like the locals!" For example, all of them had great fun dressing up every year for the Day of the Dead festival in Mexico. Naturally, Karun and his daughters are multilingual — he can speak seven languages! "Both my kids are truly global citizens," he adds.
They're diehard foodies too. "We love different cuisines," says Karun. "Come to my kitchen on a weekend and you'll catch Thai or Mexican or Italian food cooking."
The pandemic has been difficult for Karun. "I've been on the move all my life, so I definitely miss travelling. But social media has been a lifesaver, helping me to stay in touch with close friends."
So what is Karun's most memorable achievement so far? "It's difficult to pick and choose," he smiles. "But instances where I've built brands in different geographies, those successes are very sweet."